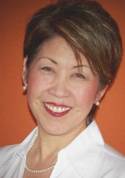 MaryAnn Ehmann
Maryann Ehmann is a natural born encourager, teacher, and coach. She loves to help people clarify their goals and achieve a life where they feel special, free, and excited about what lies ahead.
Her credentials are impressive. She has a B.S. in Elementary Education, with a minor in psychology from SUNY at Geneseo. After teaching for several years while working on her Masters from Western Connecticut State University, Danbury, CT, Maryann left the world of education and earned her Juris.Doctorate, majoring in tax law, from WNEC, School of Law, Springfield, MA.
As a lawyer Maryann served as a prosecutor, and then a manager for a large financial company, teaching financial principles and designing financial plans. After, Maryann successfully owned and operated her own business as a Financial Consultant to small business owners, eventually becoming a Certified Financial Counselor with Christian Financial Concepts (currently Crown Financial Ministries).
Despite all her accomplishments, Maryann has experienced what it's like to feel inadequate, guilty, and anxious. In her book and her coaching, she passes on her personal discovery and understanding of how an intimate relationship with God can turn your life around. She addresses the struggles that most people feel at one time or another and helps them regain their optimism using a set of spiritual tools that she developed within a Christian context.
Passionate about God and His Word, she teaches people how to just "be" with God, read the Bible, and apply it personally and practically to every area of their lives, including relationships, health and finances.
She has shifted her work from counseling to coaching and works with entrepreneurial minded people with big dreams that need clarification, activation, and a plan of action. Identifying and releasing obstacles and hindrances internally and externally is her specialty.
Maryann lives in western New York with her husband Gene who is a private investigator, pastor and author. She loves to cook and travel and enjoy time with her family and friends. She has four incredible children, two of whom she home schooled, and eight delightful grandchildren.